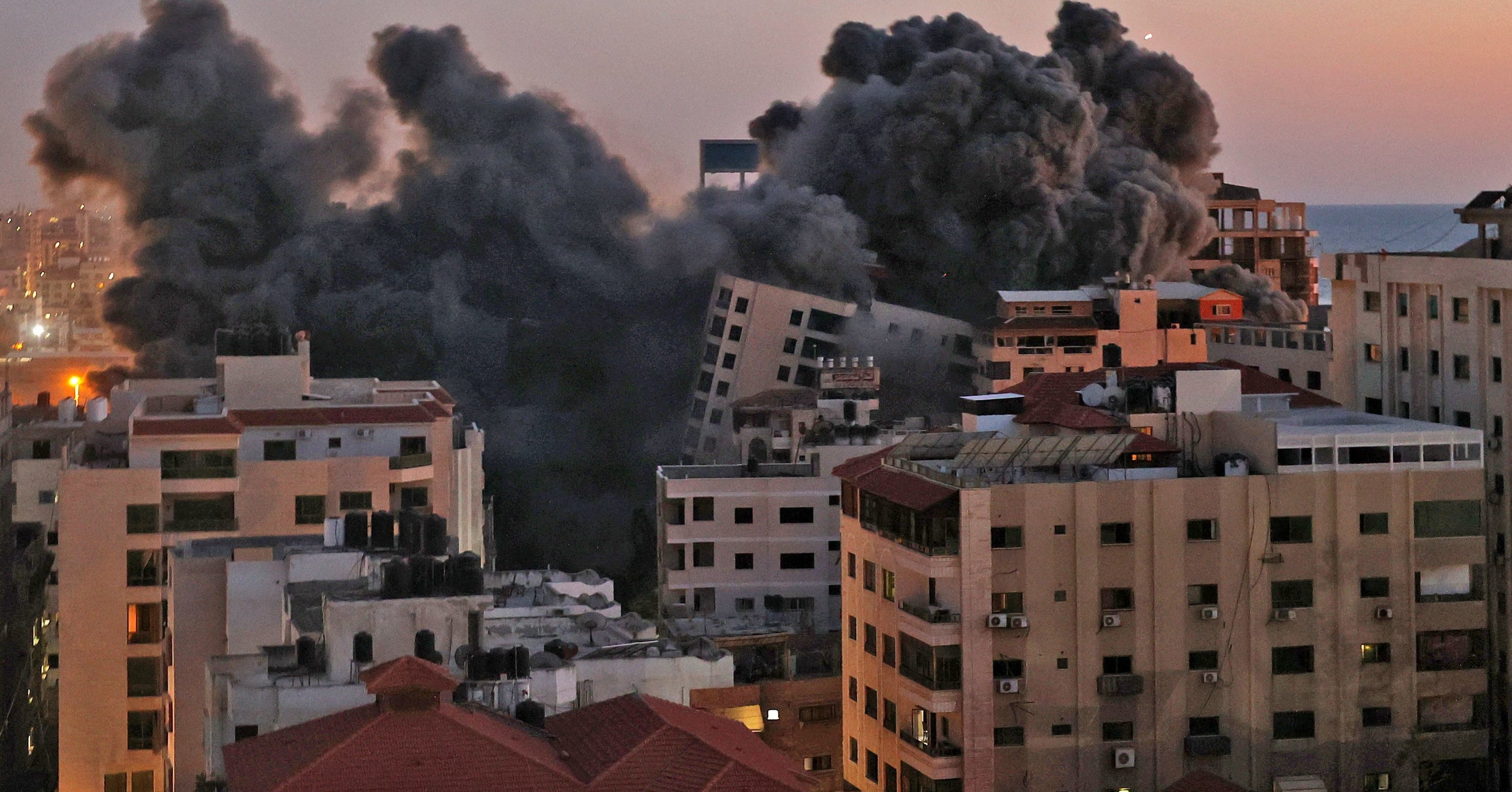 [ad_1]

at least 30 people were killed The fighting between Israel and Hamas escalated further on Tuesday, as militant groups fired rockets on Israel, and the Israeli military carried out air strikes on Gaza.
According to reports, more than 20 Palestinians, including women and children, were killed in the air strikes, which also led to A 13-story building collapsed in Gaza. Rockets fired indiscriminately from Gaza, claiming At least three people live in Israel, The projectile reached Tel Aviv.
Viral video display Israel's Iron Dome Defense System A large number of rockets were intercepted by night and illuminated the night sky.
After the Israeli police violently suppressed demonstrators protesting, the latest violence began last week. Deport the homeland of the Palestinians Make way for Israeli settlers in the Sheikh Jarrah neighbourhood of East Jerusalem.
Amnesty International condemn The brutal suppression of protesters by Israeli security forces.
Israeli security officials also stormed into a mosque During Ramadan, hundreds of people were injured. Hamas militants responded by firing on Israel.
Israeli Prime Minister Benjamin Netanyahu Say Hamas "paid a very heavy price for their aggression," but the United States called for calmness and demotion.
On Tuesday, United Nations Secretary-General António Guterres (António Guterres) Previously condemned The deportation order in East Jerusalem stated that he was "seriously concerned" about the "surge escalation" of violence.
The Secretary-General's spokesperson said: "Israeli security forces must exercise maximum restraint and adjust their use of force." Say, And then add: "It is unacceptable to fire rockets and mortars indiscriminately at Israeli population centers."


[ad_2]

Source link